Georgia Case McCall Memorial Scholarship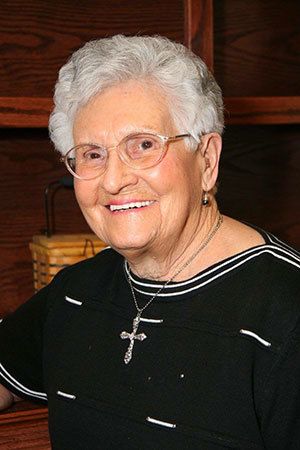 This scholarship was established by the family of Georgia Case McCall in observance of her 100th birthday.  The family has continued to fund the award in Mrs. McCall's memory since her passing on August 17, 2016. The recipient must be a graduating senior from Marshfield High School. It will only be awarded to students who plan to attend in-state colleges (Missouri). Two $1,000 scholarships will be awarded.  Funds are administered by the Marshfield Public Schools Foundation – payable at the conclusion of the first semester upon verification of the student's full-time enrollment. The award is non-renewable.

Georgia Case McCall was born at Olive, Missouri to Dura and Walter Case. She moved to Elkland when she was six years old, and lived the rest of her life there. She graduated from Elkland High School and attended State Teachers College (now MSU). She was a teacher at Olive School and Elkland School. She passed away at age 102 in August, 2016.

When Mrs. McCall celebrated her 100th birthday February 22, 2014, her children, Terry, Nancy, Susan, and Mary Jane established a scholarship in her honor. There is only one stipulation, that the student attend a Missouri college. The scholarship continues in her memory. In this way, she continues to encourage education, which was always important to her.