Paula Greer Memorial Scholarship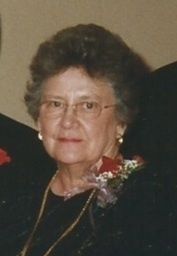 This scholarship is funded in honor of founding Marshfield Public Schools Foundation (MPSF) member and long-term community volunteer Paula (Case) Greer.  The recipient must be a graduating senior of Marshfield High School who plans to attend college/vocational/technical school.  The MPSF administers the $1,000 scholarship – paid in a single installment at the time of enrollment, directly to the institution of choice.  The scholarship is non-renewable.
This scholarship was established by the Marshfield Public School Foundation Board in honor of Paula Greer, as she was a charter member of the board, and served on it as historian and vice-president until her death.  It is the purpose of this scholarship to encourage and continue community service for which Paula was so much a part of.

Paula Sue Greer, daughter of Willis Case and Ruby (Hoover) Case, was born July 10, 1932 in Elkland, MO, and passed away December 17, 2011 at the age of 79.

Paula graduated from Marshfield High School in 1950 and was an active leader in several Marshfield area organizations.

Paula was the recipient of the Marshfield Chamber of Commerce Lifetime Achievement Award for Community Service as volunteering in Marshfield was an important part of her life.  Besides the Marshfield Public School Foundation, she was actively involved in the Historical Society, Garden Club, and General Federation of Women's Club GFWC.

She and her husband Talt, owned and operated Drumright Hardware in Marshfield for many years and was an active member of the Marshfield Christian Church.