Jim Trantham Memorial Scholarship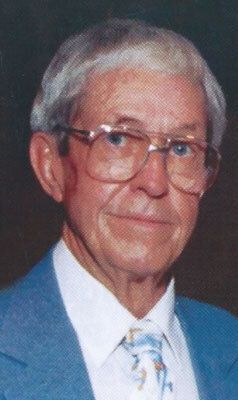 This scholarship was established by the late Jim Trantham (Class of '49).  A veteran of the Korean conflict, and an organizer of the Missouri Athletic Boosters and American Legion Baseball, Jim volunteer countless hours to the Marshfield Community.  The recipient must be a graduating senior who has: 1) previously participated in baseball at MHS; and 2) currently a baseball letterman at MHS. The award is administered by the Marshfield Public Schools Foundation, and is based upon the annual fixed rate interest earned on an endowment of $30,000.  Payment is to be issued during the spring semester if the recipient has provided proof he has successfully completed the previous semester and is eligible to participate in college baseball.  This is a non-renewable scholarship.

A 1949 MHS graduate, Billy James "Jim" Trantham (September 15, 1929 – May 9, 2002) established this scholarship to be a lasting tribute to his love for the sport of baseball.  He grew up in Marshfield playing basketball for the Blue Jays making it to the Sweet Sixteen his senior year (there was no baseball program in the school at that time).

Upon graduation from MHS, he immediately began coaching a semi-pro basketball team before joining the Army in 1950.  While in the US Army Airborne, Medics and Finance Corps, Trantham coached the 3440 ASU Military Basketball team which won the 1951-52 Southeast Military Conference.  Orders for Korea interrupted his coaching until returning to Marshfield in 1953, serving 31 years in the US Postal Service.

Trantham was instrumental in organizing the Marshfield Athletic Boosters in 1961 and founded the American Legion Baseball team that same year (he was the general manager of the Marshfield Jays Legion Baseball Club for 36 years winning 17 district championships and more than 600 games).  He coached the Marshfield Legion Jays for 25 years.  He helped organize and promote the Marshfield High School baseball program in 1964.  "It was the countless volunteer hours that made Jim Trantham a legend in southwest Missouri – and beyond," according to an old article in the Marshfield Mail.  The Missouri Athletic Directors' Association honored Trantham with a Distinguished Service Award for his work in Marshfield athletics.

The Jim Trantham Baseball Scholarship is available to any graduating MHS senior with the intent of playing baseball while in attendance to an accredited college or university.  The scholarship awarded will be the interest earned on the principal amount.  It is a one-time scholarship awarded after the completion of the first semester, upon submission of grades to the Marshfield Public Schools Foundation.