Members of the Class of '66 Scholarship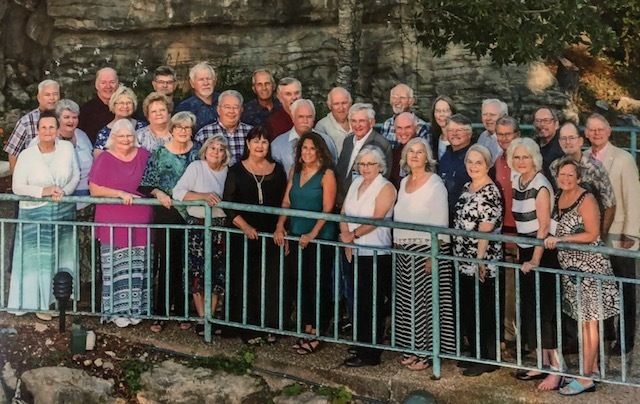 Donations from members of the MHS Class of 1966 fund two $1000 awards to new Marshfield High School graduates attending any accredited vocational school, two or four-year college or other post-secondary program.  The awards are administered by the Marshfield Public Schools Foundation, and are payable after completion of the first semester, upon verification of student's full-time enrollment and GPA of 2.5 or above.  This is a non-renewable award. 
The Class of '66 was the last Marshfield class to have twelve years of education in the same building – the old school downtown.  As new facilities were built, lower grades moved out, and we used some of the same classrooms as seniors we had used in first grade.  Other of our members attended elementary in one room country schools, some joining us for junior high, others for high school along with the Elkland students.  The first polio vaccinations were administered in our 2nd grade year.  Even as late as our year of graduation, we could ride a passenger train or drive Route 66 to shop at the Springfield square.  We remember the early days of rock and roll and where we were when JFK was assassinated.  The Mustang came out just as we were learning to drive, and after graduation, boys without deferments were drafted into the army.  We have held a class reunion every five years and have been able to stay in touch with almost all classmates.

In 2012, as we began to plan for our 50th reunion and (using the internet) develop new lines of communication, a lot of us realized we shared a common thought:  we owed a lot to the community of our youth.   As a way to begin to repay the work and care of those teachers and community leaders that helped us as we were growing toward adulthood, we created the Class of '66 Scholarship.

Our hope has been to encourage MHS seniors to continue their education at a college or vocational school. These awards are based on financial need, a keen interest in further education, and demonstration of a promising chance of success beyond high school.  In choosing candidates, we have considered the applicant's school activities and community service (those things which demonstrate concern for others and society) as well as work experience, test scores, and their ability to write a short essay.  Funds are disbursed after the students have presented evidence of completion of their first semester.

Two $500 awards were given in 2012 through 2015.  In 2016 to celebrate our 50th, ten $500 scholarships were awarded.  In 2017, we raised the scholarships to $1,000 and have (as of 2018) given $13,000 back to our community - and hope to continue to support MHS grads education in the years to come.